Emmanuel Techie and Desmond Konadu are determined to make a difference in their home country of Ghana, Africa. While on vacation to visit friends and family, they found time to speak with over 1,500 students about Caterpillar's Technicians for Africa program.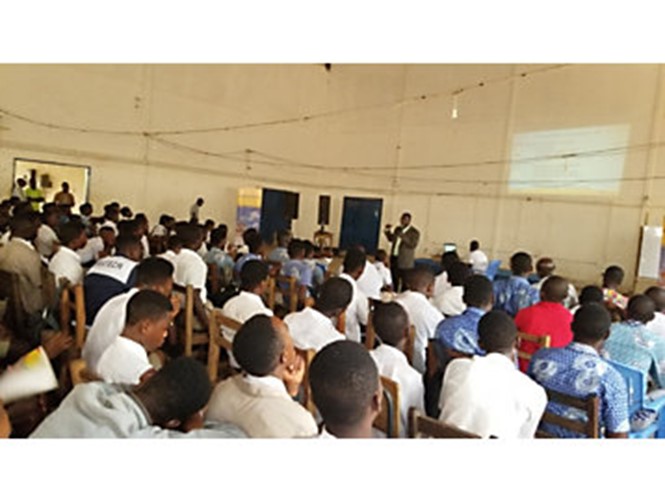 Not only are Emmanuel and Desmond Caterpillar engineers in the United States, they are passionate members of Caterpillar's Africa Business Resource Group (ABRG). The goal of ABRG is to educate students about Caterpillar and build a sustainable, local talent pipeline of technicians in each region of Africa.
Check out this Q&A with Emmanuel and Desmond as to what motivates them to support Caterpillar's Technicians for Africa program.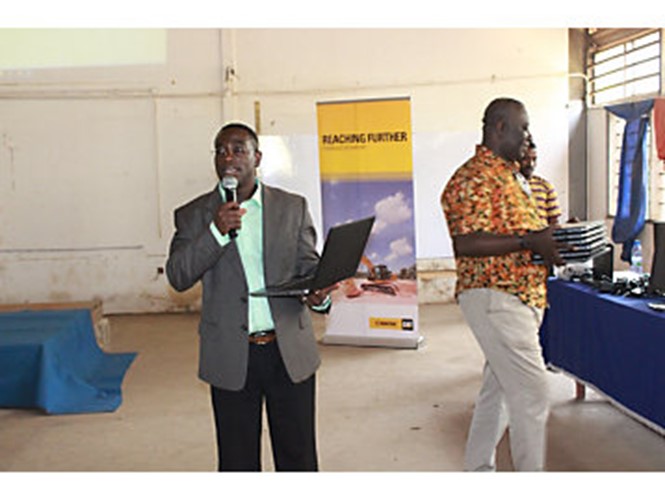 How do you deploy the Technicians for Africa program to schools?
Emmanuel: Through our personal and professional networks, Desmond and I are connecting African schools with representatives from local Cat® dealers, like Mantrac, to share more about the Technicians for Africa program. By inviting Caterpillar professionals to speak with students, we can share first-hand stories on what it is like to become a technician. We are documenting best practices from this process so it can be replicated by other ABRG members in other participating African countries.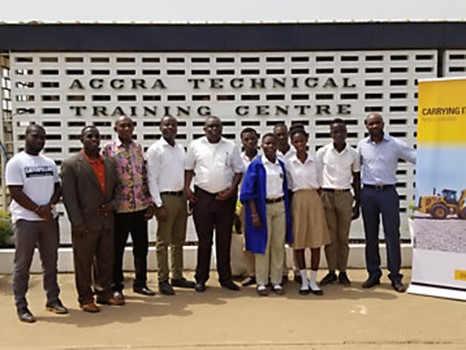 What motivates you to take on this challenge?
Desmond: For me, it's the love and the passion to see Caterpillar succeed in Africa. Currently, only 1 in 6 African students are likely to enroll in STEM education, and we know the continent is expected to have the largest labor force by 2040 and with it, a tremendous growth potential for Caterpillar. As a fellow African, I feel that STEM education needs to be at the forefront to realize this potential for both its people and Caterpillar's future business.
Emmanuel: My passion is to see Caterpillar win in Africa, while demonstrating our corporate social responsibility in the continent we do business. As the enterprise continues to bring its manufacturing footprint strategy into Africa, starting to build a strong, local, skilled technician talent pool today will be a critical success factor. I also have a desire to help less fortunate African youth get educated and trained for a chance to live productive lives. And doing so with an opportunity to give back to my country of birth, Ghana, and alma mater, Tema Technical Institute, are my motivation.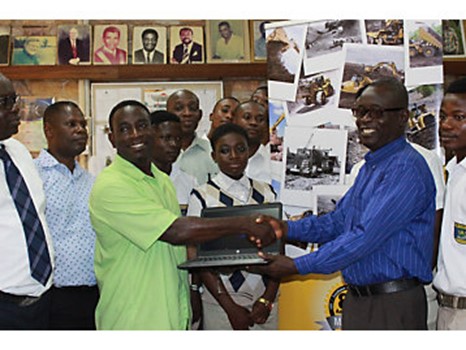 Emmanuel and Desmond's story is just one example of how Caterpillar employees make a difference every day. To learn how Employee Resource Groups are an integral part of Caterpillar's diversity and inclusion journey, visit caterpillar.com/careers > Our Work Culture.