Diesel Generator Sets
Cat C32 Generator Set
Minimum Rating 910 kVA
Maximum Rating 1500 kVA
Emissions/Fuel Strategy Low Fuel, Low Emissions
Producing reliable power from 910 kVA to 1500 kVA at 50 Hz, our C32 diesel generator sets are made to meet your mission critical, continuous, standby and prime applications. We've designed each to ISO 8528-5 transient response requirements and to accept 100 percent rated load in one step. Our C32 generator sets are made for demands, so you can make yours.
Air Inlet System
Single element canister type with service indicator
Control Panel
EMCP 4.2B
Warning shutdowns
Control features
Communications
Programmable protective relaying functions
Digital indicators
Cooling System
Radiator fan and fan drive
Coolant drain line with valve
ATAAC
Caterpillar Extended Life Coolant
Fan and belt guards
Low coolant level sensor
Exhaust
Exhaust manifold - Dry
203 mm (8 in) ID round flanged outlet
Fuel System
Primary fuel filter with water separator
Secondary fuel filters
Fuel cooler
Fuel priming pump
Generators and Attachments
6 Lead
Salient pole
NEMA Class H insulation
Internal Excitation
Permanent magnet
Reactive droop
3 Phase brushless
Winding temperature detectors
Class H temperature rise at 40C ambient
Busbar connections, top center mounted, top cable entry
IEC standard hole pattern
Integrated voltage regulator (IVR)
Mounting System
Rubber anti-vibration mounts
Rails - engine/generator/radiator mounting
Lube System
Gear type lube oil pump
Oil filter, filler and dipstick
Integral lube oil cooler
Fumes disposal
Oil drain lines and valve
Lubricating oil
Starting / Charging System
Battery disconnect switch
Battery, rack and cables
24 Volt electric starting motor
45 Amp charging alternator
General
Caterpillar Yellow with high gloss black rails & radiator
Flywheel and flywheel housing-SAE
SAE Standard Rotation
RH Service
Air Inlet System
Heavy duty air cleaner
Standard air cleaner
Dual element air cleaner
Circuit Breakers
Circuit breaker wiring groups
Enclosures - Control packaging
Shrouds
Power connection covers
1600, 2000, 2500 and 3200 Amp, 3 Pole, IEC-Rated Circuit Breakers
Center posts busbars
Cable supports
400, 800, 1200, 1600, 2000, 2500 and 3000 Amp, 3 Pole, UL-100% Rated Circuit Breakers
800, 1600, 2000, 2500 and 3200 Amp, 4 Pole, IEC Rated Circuit Breakers
Cooling System
High Ambient radiator
Extended life coolant
Radiator duct flange
Standard radiator
Certified radiator
Enclosures
Color options
Cold weather bundle
DC lighting package
Sound attenuated enclosure
Premium sound attenuated enclosure
Enclosure fuel tank options
Enclosure louvres - fixed and motorized
AC panel, outlets and lights
Panel bracket
Exhaust System
Flexible fittings
Exhaust through wall kit
Elbow mounting kit
Mufflers
Flange and exhaust expanders
Guard and Shield System
Flanges
All C32 engines have 203 mm (8 in) exhaust outlets
Generator and Attachments
Medium voltage generators
Low voltage generators
Lube System
Prelube manual sump pump
Oil pan
Oil level regulator
Mounting System
IBC vibration isolators
Spring type vibration isolator
Mounting base types
Standard package isolators
Power Termination
Circuit breakers, UL listed
Circuit breakers, IEC compliant
Power Connections
Low voltage connection cables
Neutral grounding connection
Center post busbar
Starting / Charging System
Electric starting motor - Standard / Heavy duty
Jacket water heater
35 Amp battery charger
10 Amp battery charger
10 Amp enclosure battery charger
Standard 24 volt Open package battery set - Dry
20 Amp battery charger
Space heater
Special Tests / Reports
IBC seismic certifications
Custom genset TVA report
PGS test report @ 1.0 power factor
Generator test report
Standard engine test
Standard genset Torsional Vibration Analysis (TVA) report
CSA test and certification
OSHPD seismic certifications
PGS test report @ 0.8 power factor
General
Special paint
US aid emblem
Generator Set Specifications

| | |
| --- | --- |
| Minimum Rating | 910 kVA |
| Maximum Rating | 1500 kVA |
| Emissions/Fuel Strategy | Low Fuel, Low Emissions |
| Voltage | 400 to 3300 Volts |
| Frequency | 50 Hz |
| Speed | 1500 rpm |
| Duty Cycle | Standby, Mission Critical, Prime, Continuous |

Engine Specifications

| | |
| --- | --- |
| Engine Model | C32 TA, V-12, 4-Stroke Water-Cooled Diesel |
| Bore | 5.71 in |
| Stroke | 6.38 in |
| Displacement | 1958.86 in³ |
| Compression Ratio | 15.0:1 |
| Aspiration | TA |
| Fuel System | MEUI |
| Governor Type | Adem™A4 |

Generator Set Dimensions

| | |
| --- | --- |
| Length - Minimum | 164 in |
| Length - Maximum | 176.6 in |
| Width - Minimum | 66.3 in |
| Width - Maximum | 87.8 in |
| Height - Minimum | 85.1 in |
| Height - Maximum | 86.4 in |
| Dry Weight - Genset (minimum) | 14700 lb |
| Dry Weight - Genset (maximum) | 17855 lb |
Frequently Compared Machines
See how this model compares against similar machines to find the perfect match.
Service Solutions
We have an extensive team of experts to help you enhance every aspect of your operations.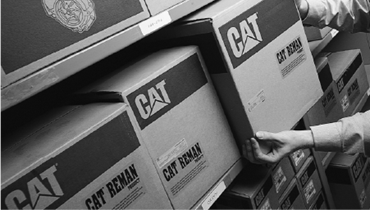 Warranty & Guarantee
Rest assured. When you buy a Cat® machine or power system from Mantrac, it comes with industry-leading warranties and world-class administration support.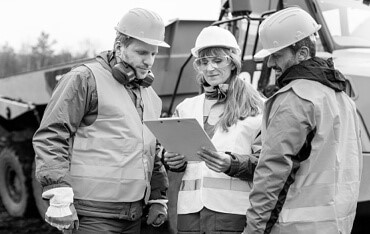 Technology
Mantrac provides cutting-edge Cat® technology to help you keep your jobsite connected, reducing the risk of downtime while enhancing productivity and profitability.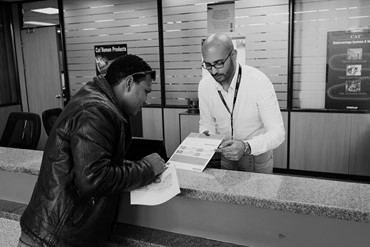 Financing
We provide flexible financing options, because we know our products and services have great potential to boost your profitability.