Diesel Generator Sets
Cat 3412C Generator Set
Minimum Rating 680 kVA
Maximum Rating 900 kVA
Emissions/Fuel Strategy Low Fuel Consumption
Caterpillar is leading the power generation marketplace with Power Solutions engineered to deliver unmatched flexibility, expandability, reliability, and cost-effectiveness.
Air Inlet System
Air cleaner, single element canister type with service indicator
Control Panel
EMCP 4.2B
Customer data link (Modbus RTU)
2 programmable relay outputs (Form C)
Features:
Voltage adjust
Failure to start (overcrank)
Volts (L-L & L-N)
Reverse power (kW) (32)
Accessory module data link
Over / under voltage (27 / 59)
Speed adjust
Low coolant temperature
Oil pressure (psi, kPa or bar)
Environmental sealed front face
Generator temperature monitoring module
DC volts
Serial annunciator module data link
Reverse reactive power (kVAr) (32RV)
Amps (per phase & average)
High coolant temperature
24-volt DC operation
Communications
Power Factor (per phase & average)
Compatible with the following optional modules:
Low coolant level
Text alarm / event descriptions
Digital I/O module
6 programmable digital inputs
Low oil pressure
Remote Serial annunciator
Engine cycle crank
Local annunciator
Digital indication for:
Over / under Frequency (81 o/u)
Generator phase sequence
Emergency stop
kVAr (per phase, average & percent)
Run / Auto / Stop Control
Operating hours
kVA (per phase, average & percent)
Warning / shutdown with common LED indication of shutdowns for:
Emergency stop pushbutton
Frequency (Hz)
coolant temperature
Overspeed
4 programmable relay outputs (Form A)
kW-hr (total)
2 programmable digital outputs
Remote CAN annunciator
Overcurrent (50 / 51)
kW (per phase, average & percent)
RPM
Programmable protective relaying functions:
Cooling System
Radiator with guard (Sized for 50 degrees C)
Coolant level shutdown
Coolant drain line with valve, piped to edge of base
Fan and belt guards
Caterpillar Extended Life Coolant
Exhaust System
Stainless steel exhaust flex with ANSI style outlet flange, gasket, bolts and mating weld flange, shipped loose
Fuel System
Primary and secondary fuel filters
Fuel priming pump
Flexible fuel lines terminated on base
Water seperator
Generator and Attachments
2:1 Volts/Hz
Bus bar termination
3-phase sensing
Class H insulation
Reactive droop
VR6 Voltage Regulator
SR4B self excited
12 lead
Class F temerature rise
Lube System
Oil drain line with valve, piped to edge of base
Lubricating oil
Oil filter
Fumes disposal, piped to front of radiator
Mounting System
Base, formed steel with linear vibration isolators between base and engine-generator
Starting / Charging System
45 amp charging alternator
Battery with rack, cables
Fuel shutoff solenoid
24 volt starting motor
Air Inlet System
Heavy duty air cleaners
Duel element air cleaners
Open element air cleaners
Circuit breakers
1600 Amp, 3 pole, Non-UL, 100% rated, 24 volt DC shunt trip
1250, 1600 Amp, 3 pole, IEC 100% rated, 24 volt DC shunt trip
Control Panel
Generator temperature monitoring package
EMCP 4.4
First local annunicators
Vandal proof panel door
Remote custom annunicators
EMCP 4.3
Local discrete I/O package
Common alarm / shutdown relay
Ground fault relay
Generator running VFC
Cooling System
Radiator duct flange
Jacket water heaters
European Certifications
Eurasian conformity (EAC) mark
Exhaust System
Through wall installation kit
Mufflers
Manifold and turbocharger guard
Elbow kit
Generator and Attachments
Permanent magnet excitation
Space heater
Digital voltage regulator
Oversize and premium generators
Mounting System
Fuel tank base (1200 ltr)
Special Tests / Reports
PGS test report @ 0.8 power factor
PGS test report @ 1.0 power factor
Starting / Charging
Oversize batteries
Battery chargers
Battery disconnect switch
Heavy-duty starting system
Generator Set Specifications

| | |
| --- | --- |
| Minimum Rating | 680 kVA |
| Maximum Rating | 900 kVA |
| Emissions/Fuel Strategy | Low Fuel Consumption |
| Voltage | 380 to 415 Volts |
| Frequency | 50 Hz |
| Speed | 1500 rpm |
| Duty Cycle | Standby, Prime |

Engine Specifications

| | |
| --- | --- |
| Engine Model | 3412C TA, V-12, 4-Stroke Water-Cooled Diesel |
| Bore | 5.4 in |
| Stroke | 6 in |
| Displacement | 1648.86 in³ |
| Compression Ratio | 13:01 |
| Aspiration | TA |
| Fuel System | Pump and Lines |
| Governor Type | ADEM™ A5 |

Generator Set Dimensions

| | |
| --- | --- |
| Length - Maximum | 162.4 in |
| Width - Minimum | 75 in |
| Width - Maximum | 78.3 in |
| Height - Maximum | 75 in |
| Dry Weight - Genset (minimum) | 12039 lb |
| Dry Weight - Genset (maximum) | 13030 lb |
Frequently Compared Machines
See how this model compares against similar machines to find the perfect match.
Service Solutions
We have an extensive team of experts to help you enhance every aspect of your operations.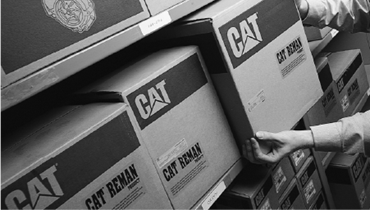 Warranty & Guarantee
Rest assured. When you buy a Cat® machine or power system from Mantrac, it comes with industry-leading warranties and world-class administration support.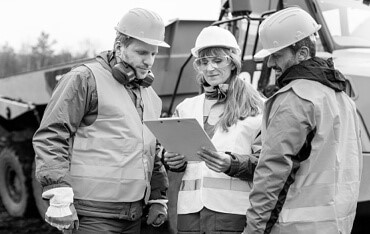 Technology
Mantrac provides cutting-edge Cat® technology to help you keep your jobsite connected, reducing the risk of downtime while enhancing productivity and profitability.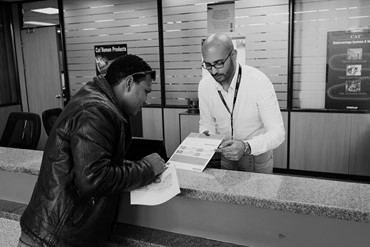 Financing
We provide flexible financing options, because we know our products and services have great potential to boost your profitability.