Counter blind spot threats to keep operators safe and productive
Rear Object Detection for wheel loaders is a two-part system providing enhanced blind spot awareness. Radar provides visual and audible alerts when objects enter a safety
proximity zone, while a camera allows the operator to see what's behind the machine when reversing.

Lower Repair Costs
Reduce costs and downtime associated with collisions by increasing blind spot awareness behind the machine.

Increase Jobsite Safety
Protect the entire jobsite by detecting objects in critical safety zones and prevent accidents.

Boost Performance
Increased jobsite awareness enhances operator confidence and improves performance.
Jobsite safety requires constant attention. Cat® Detect technologies help you stay vigilant.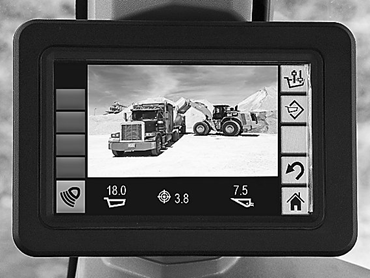 Ensuring A Safe Job Site
The object detection system is used to monitor objects that appear behind the machine, when the machine is in neutral with park brake disengaged or reverse.
Radar detection is integrated into the display of the rear backup camera providing a two tier safety system.
The radar system status indicator appears on the left side of the display. Depending on the level of activity and the detection state, the status indicator will appear as green, yellow, or red in color.
Object detection proximity bars provide five warning levels to indicate the nearness of an object.
An audible alert beeps more frequently as the machine gets closer to an object.
Warning levels change with the ground speed of the loader, reducing nuisance alarms.
- image displays a level 4 warning (visual and audible)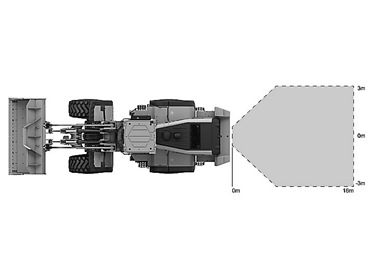 Rear Object Detection Zone
The object detection system typically consists of one or two radar sensors, and the graphical display.
The object detection system uses object detection sensors to provide the operator with additional information about the work area around the machine.
The display interfaces with the object detection sensors that are mounted on the rear of the machine.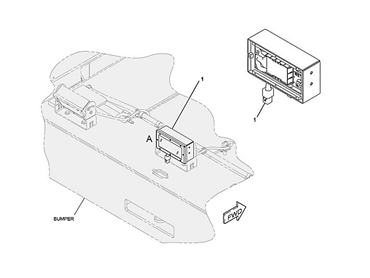 Options To Meet Your Needs
Object detection system retrofit kits are available for cat machines and mixed fleets without factory or retrofit detect object detection systems.
Retrofit kits are available for installation on various machines including large mining trucks, off-highway trucks, wheel loaders, motor graders, articulated trucks and other applications without factory installed object detection or vision system.
Contact your local Cat dealer for more information on retrofit system kits.
More technology from Cat Detect
View other Cat technology that can you manage your fleet and transform
performance with real-time, usable data.