Gas Generator Sets
Cat G3512 1000kW Gas Generator Set
Gas Standby Rating 1000 ekW @ 0.8pf
Fuel Type Natural Gas
Emissions/Fuel Strategy U.S. EPA Certified for Non-Emergency Stationary Genset
Caterpillar is leading the power generation marketplace with Power Solutions engineered to deliver unmatched flexibility, expandability, reliability, and cost-effectiveness.
Air Inlet
Two-element single-stage air cleaner with enclosure and service indicator
Dual air cleaners, 1 per side, with service indicator
Cooling System
Engine driven pumps for jacket water and separate circuit aftercooler
Cooling
Package mounted radiator
Jacket water and SCAC engine-driven pumps
Jacket water and SCAC thermostats
LH or RG connections when radiator is not selected
Exhaust
Dry exhaust manifolds, insulated and shielded
Individual exhaust port and turbocharger outlet wired to integrated temperature sensing module (ITSM) with GCEM providing alarms and shutdowns
Cat-flanged face outlet on turbocharger
Fuel
NOx sensor based air-fuel-ratio control
Pipeline Natural Gas: 800-1000 BTU/scf and 70-100 Methane Number
Gas Train: NFPA37 and CSA B149.3
0.5 to 5 psi engine fuel inlet pressure
Fuel System
Fuel system is sized for 31.5 to 47.2 MJ/NM3 dry pipeline natural gas with pressure of 10.2 to 34.5KPa to the engine fuel control valve
Engine-installed electronic control valve
Throttle plate, 24V DC actuator, controlled by GECM
24V DC energized-to-run (ETR) gas shutoff valve
Gas pressure regulator
General
Operation and maintenance manuals
Paint- Caterpillar Yellow except rails and radiators gloss black 
Parts book
"Stationary Use Only" Label in Correspondence with EPA Nonroad Mobile SI rule 
RH Service
Crankshaft vibration damper and guard
Lubrication
Cartridge style oil filter
Gear type lube oil pump
Starting/Charging
Jacket water heater
Battery with cables and rack (shipped loose)
Electric Starter
Batteries with rack and cables
24V DC starting motors
Generator
NEMA Class H insulation
Permanent Magnet Excitiation
SR5
Anti-condensation space heater
Caterpillar's Digital Voltage Regulator (CDVR) including reactive droop capability, 3-phase voltage sensing, KVAR/PF modes, RFI suppression, and a min/max exciter
Winding temperature detectors
Ignition System
Electronic Ignition System (controlled by ADEM A4) 
Individual Cylinder Detonation Sensitive Timing (DST) 
Governing
ADEM A4 speed governor with 4 to 20ma (0V to 5V) speed input
Air Inlet
Mounting brackets and piping
Air cleaner with precleaner
Control Panel
Local PC monitoring
Engine failure relay
Remote PC monitoring
Local alarm module
Remote annunciator
Cooling
Remote radiator for JW and SCAC circuits, level switch included but not wired
Inlet/Outlet connections
Coolant level drain line with valves, fan with guard
Circuit Breakers
2000A 3 Pole, UL-100% Rated Masterpact Circuit Breakers
Frame mounting
S LSI, G LSIG, P LSIG-P, 4th Digit Type
Right, left, rear mounted
1600A, 2000A 3 Pole, UL-100% Rated R-Frame Circuit Breakers
100% rated, 3-pole (UL/CSA/IEC) 5th Digit Rating
3-pole (IEC 947-2 rated)
1200A, 3 Pole, UL-100% Rated P-Frame Circuit Breakers
Exhaust
305 mm (12 in.) flange
Flexible fittings
18, 25 dBA Attenuation
305 mm (12 in.) muffler
305mm (12 in) spark arresting muffler
305 mm (12in.) elbow
Fuel System
3, 0-100 kPag, 4-20mA gas train pressure sensors
General
US AID emblem
Special paint order
Digital diagnostic tool
Tool set
Generator
Generator air filter
European bus bars
Low voltage extension box
Cable access box
Bearing temperature detectors
Starting/Charging
20A, 24VDC battery charger
24V starting motors
45A, 24V charging alternator (requires engine driven pumps)
Generator Set Specifications

| | |
| --- | --- |
| Gas Standby Rating | 1000 ekW @ 0.8pf |
| Fuel Type | Natural Gas |
| Emissions/Fuel Strategy | U.S. EPA Certified for Non-Emergency Stationary Genset |
| RPM | 1800 rpm |
| Frequency | 60 Hz |
| Displacement | 3173 in³ |
| Compression Ratio | 9.7 |

Engine Specifications

| | |
| --- | --- |
| Engine Model | G3512 |
| Displacement | 3173 in³ |
| Aspiration | TA |
| Bore | 6.7 in |
| Stroke | 7.5 in |

Generator Set Dimensions

| | |
| --- | --- |
| Length | 205.7 in |
| Width | 90 in |
| Height | 99.4 in |
| Weight | 27500 lb |
Frequently Compared Machines
See how this model compares against similar machines to find the perfect match.
Service Solutions
We have an extensive team of experts to help you enhance every aspect of your operations.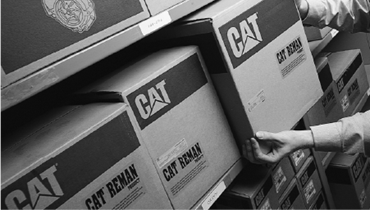 Warranty & Guarantee
Rest assured. When you buy a Cat® machine or power system from Mantrac, it comes with industry-leading warranties and world-class administration support.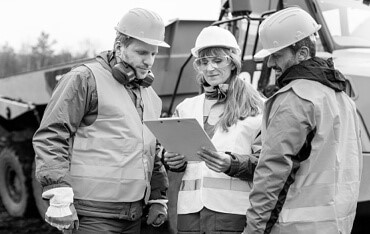 Technology
Mantrac provides cutting-edge Cat® technology to help you keep your jobsite connected, reducing the risk of downtime while enhancing productivity and profitability.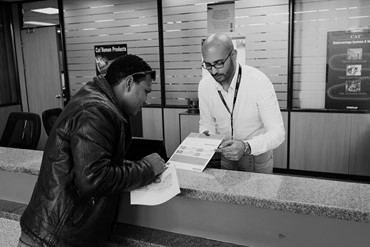 Financing
We provide flexible financing options, because we know our products and services have great potential to boost your profitability.