Track Asphalt Pavers
Cat AP655F Mobil-Trac Paver
Gross Power 205 HP
Standard Paving Range - SE60 V, SE60 V XW, SE60 VT XW 3.0-6.0 m (9' 10" - 19' 6")
Operating Weight - Paver Only 34356 lb
The AP655F is a mid to high production, rubber track paver that excels on airports runways, interstates, highways, and other large jobsites. It's high travel speed, flotation, and traction deliver superb mobility.
Options
Air-ride Seat with Heat
Auger and Mainframe Extensions
Auxiliary Power Panel
Ballast
Cat Grade Control
Decelerator Pedals
Ecological Washdown System
Feed Sensor (Sonic or Mechanical)
Friction Steering
Hardtop Canopy
HID Lights
Leveling Devices
Lights (Working or Roading)
Mainframe Extensions (Power or Manual)
Oscillating Push Rollers
Power Folding Front Apron
Product Link
Smooth or Tread-bar Belts
Steering Guide
Tow Point Indicators (Upper)
Truck Hitch
Generator
Umbrella
Uptime Kit
Ventilation System
Warning Beacon
Wide-width Paving Packages
Windshield w/Hardtop Canopy
Grade References
Non-Contacting Sonic Grade Sensor
Contacting Grade Sensor
Outboard Leveler, 9.15 m (30') and 12.2 m (40')
Inboard Leveler
Mobile Stringline
Fore 'N Aft Leveler
Sonic Averaging Beam
Rigid Ski, 9.15 m (30') and 12.2 m (40')
Screed Choices
SE50 V Vibratory Screed
SE50 VT Tamper-bar Screed
SE60 V Vibratory Screed
SE60 V XW Vibratory Screed
SE60 VT XW Vibratory and Tamper Bar Screed
Frequently Compared Machines
See how this model compares against similar machines to find the perfect match.
Service Solutions
We have an extensive team of experts to help you enhance every aspect of your operations.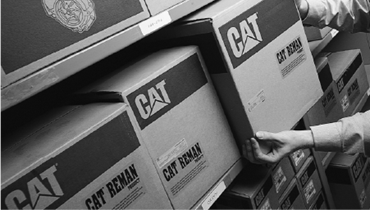 Warranty & Guarantee
Rest assured. When you buy a Cat® machine or power system from Mantrac, it comes with industry-leading warranties and world-class administration support.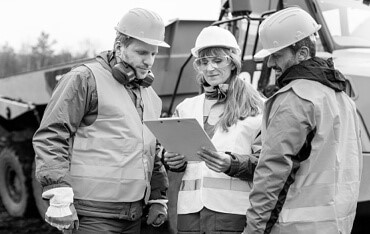 Technology
Mantrac provides cutting-edge Cat® technology to help you keep your jobsite connected, reducing the risk of downtime while enhancing productivity and profitability.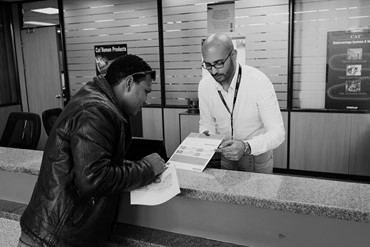 Financing
We provide flexible financing options, because we know our products and services have great potential to boost your profitability.