Keep running while we test your machine remotely
Remote Troubleshoot allows your Cat dealer to run testing while the machine is operating. Once the problem is identified, a technician can fix it with the correct parts and tools the first time, saving time and money.
Remote Troubleshoot decreases maintenance time and keeps your machine running with maximum efficiency.

Reduce Service Time
Allow repairs to be performed in the shortest time, in a single visit, with the correct parts, tools and information.

Reduce Downtime
Remotely run machine diagnostic testing while the machine is in operation and decrease downtime waiting for a technician to diagnose the machine.

Optimise Efficiency
Ensure machine faults are repaired as soon as possible to enhance machine performance and decrease non-reporting or data quality issues by 10%.
Link telematics technologies gather and present data from your equipment, materials and people. With easy access to your data, you get the insights you need to take fleet management to a new level.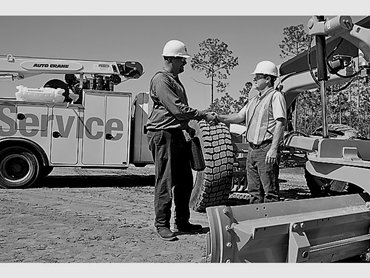 Remote Troubleshoot
Remote troubleshoot* enables your Cat® dealer to run diagnostic testing on your connected machine, pinpointing potential issues while the machine is in operation. Dealer technicians can efficiently diagnose the cause of a fault code or alarm. If a repair is required, remote troubleshoot ensures the technician arrives with the correct parts, service tools, and instructions, allowing the repair to be completed correctly in a single visit. This helps your machine be back up and running as soon as possible, saving you time and money.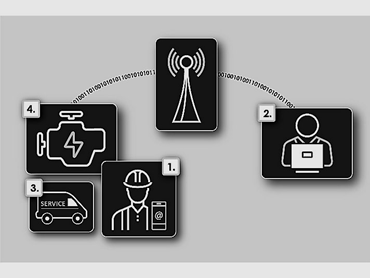 How Does Remote Troubleshoot Work?
A remote troubleshoot session is initiated via the remote services website, using a unique link. The machine must be powered on, and can be in operation during troubleshoot session. During the session, the dealer will receive critical, real-time information on the machine. A dealer technician can then arrive on the job site with the necessary parts and tools to perform the required repairs, rectifying any issues quickly and efficiently.
More technology from Cat Link
View other Cat technology that can you manage your fleet and transform
performance with real-time, usable data.