Automate cutting edge height for an even finish
Cat® Grade with Load Assist automates loading the bowl with the push of a button. As the machine approaches the cut, the operator activates Load Assist, automating the cutting-edge height.
GPS technology and integrated sensors ensure consistent loading every time.

Increase tire life
Preventing overcutting reduces
stress on scraper tires

Lower fuel burn
Optimal grading maximises
output with minimum fuel

Lower costs
Maintenance at a lower frequency
lowers costs
Keep operators comfortable and get work done by integrating productivity technology for your Scraper. Ultimately, this enhances profitability for your operations.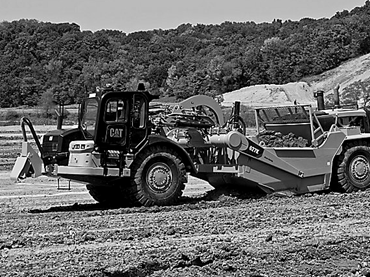 Improve Productivity
Load assist uses integrated sensors and GPS technology to provide consistent performance and efficient bowl loading in self-loading, push-loading and push-pull loading applications.
Load assist controls the cutting-edge depth at an optimal machine speed in order to load the bowl effectively.
Move material in the right place the first time, in order reduce cost and time.
Created to work in conjunction with external site system solutions for ease of operations.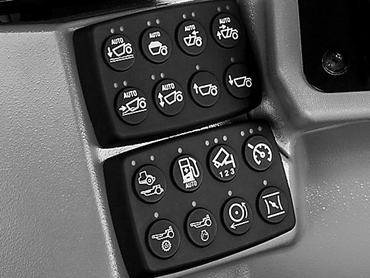 Integrated Cat Technology
Work confidently, without guesswork by integrating load assist, with sequence assist, and cat grade control.
Functions for push-pull, push-loading and self-loading applications are made simple for new or experienced operators with load assist, sequence assist, and cat grade control.
Establishes consistent productivity from operators at all experience levels.
Reduce tire wear, slip, and fuel burn to a minimal with the use of load assist.
Technology designed to ensure seamless system integration with grade control and sequence assist.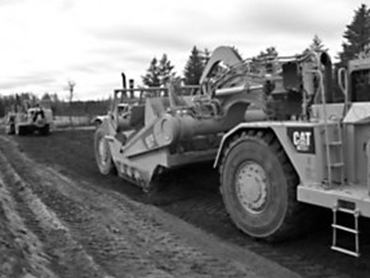 Operator Efficiency
Simplifying operator controls to a push of a button on the ergonomic joystick, reduces operator fatigue.
Enhance new or experienced operators, to be more efficient and effective with simple automated functions.
Automating functions reduces operator inputs for apron height, throttle, steering and differential lock during the loading segment of the work cycle cuts down on possible operator error and eliminating rework.
More technology from Cat
View other Cat technology that can you manage your fleet and transform
performance with real-time, usable data.