Achieve maximum productivity while saving time, money and effort
Minimise rework. Move it right the first time. Cat® Grade Control for Wheel Tractor-Scrapers is a factory-integrated machine control and guidance system
It's designed to help you move material correctly the first time, saving you operators effort and your operations time and money.

5

+

Built-in components
for better performance

Save Time
Fewer passes and minimum
rework saves time

80

%

Fewer inputs with experienced operators
Cat Grade technology enhances productivity of your machine and ultimately your operations.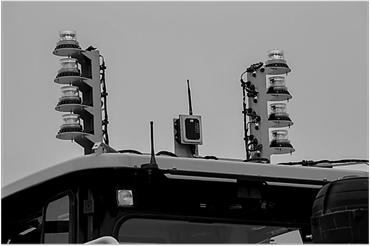 Integrated Cat Technology
3D grade technology is available factory integrated or dealer installed.
Work efficiently with integrated cat grade control with easy to view cut and fill guidance map.
Cat grade control for scrapers automatically keeps cutting edge on design, with or without the use load assist.
Technology designed to ensure seamless system integration with load assist and sequence assist.
Created to work in conjunction with external site system solutions for ease of operations.
Built in avoidance zones to eliminate operator working in restricted areas.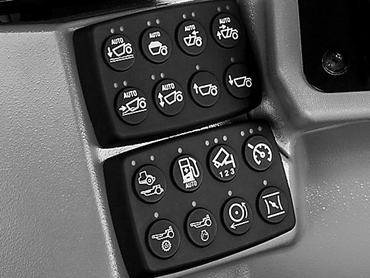 Proven Productivity
Prevent cutting below design grade with cat grade control by automatically keeping the cutting edge on design.
Eliminate bowl over-fill while ensuring fewer passes, in less time, and with far less chance of rework.
Increase efficiency and productivity through reduction in time, fuel, and passes.
Easy to view display, allows flashing warning icon viewable to operations when close to avoidance zone for added safety.
3D grade technology has the capabilities to display entire site on the monitor for jobsite overview.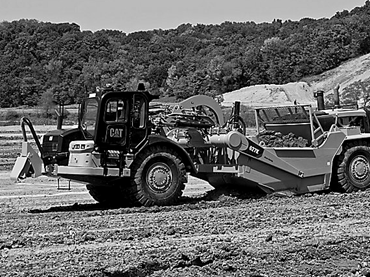 Consistent Performance
Cat grade control automated operation controlling the blade height, reduces time spent checking grade for accuracy.
Operators at various experience levels can easily perform to design plan.
Automated functions reduce operator fatigue and enhances job site safety.
More technology from Cat Grade
View other Cat technology that can you manage your fleet and transform
performance with real-time, usable data.