Keeping you proactive and safe in potentially hazardous situations
Wheel loaders operating in mining and quarry & aggregates applications face a number of potentially dangerous areas, such as high walls, stockpiles, steep slopes, unstable surfaces and areas where there are hazardous materials or the possibility of falling debris. Cat® Command for loading on Wheel Loaders
is a line-of-sight remote control system which removes users from potentially hazardous situations. Command for Loading uses wireless technology and on-board electronic systems to allow the machines to be controlled without an operator in the cab.

High Performance
Control the wheel loader from a command console with the same response time as sitting in the cab.

Enhanced Safety
Use a command console to control the Wheel Loader at a safe distance in hazardous working conditions.

User Friendly
Ergonomic layout and familiar control icons allow for easy access to machine functions.
Get unprecedented improvements in operator safety, equipment availability and site productivity using remote control, semi-autonomous or fully autonomous equipment systems.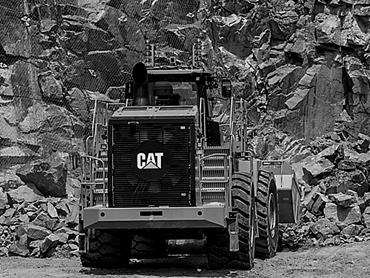 Help With Hazardous Work
Reduces operator safety risks such as high wall collapse, machine rollover or fall.
Decreases potential for injury from slips, trips and falls when climbing on and off machine.
Includes multiple, redundant safety features to stop all motion of machine if a stop switch is pressed, wireless communications are lost, a severe fault is detected or the command console is tilted more than 60 degrees from normal operating position.
Prevents accidental activation with command console that is unique to each machine system.
Prevents coasting in neutral thanks to auto hold feature.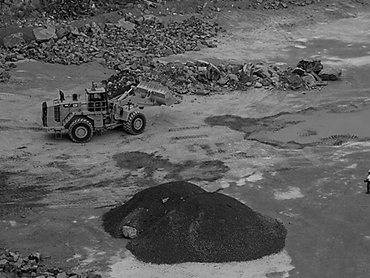 Efficient Operations
Simple installation procedures provide step-by-step instructions to quickly and efficiently implement the system with minimal machine downtime.
By utilizing the machine's existing hydraulic valves and electronic harnessing, reliability is greatly increased over non-integrated systems.
Quick system response and fine modulation of controls are enabled through comprehensive machine integration of the electronic and hydraulic systems.
Commands from the command console are sent directly to the engine and implement electronics via a dedicated radio, reducing delays.
The system allows complete control with access to advanced features offered on cat machines such as autodig, an optional feature that increases productivity.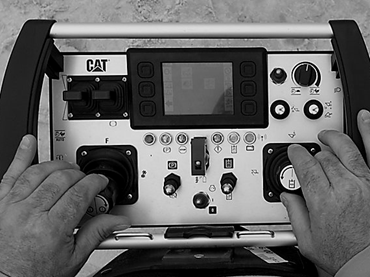 Easy-to-Use Console
Fully functional command console contains basic machine functions such as start-up/shutdown, gear selection, rack/dump and lift/lower are easily accessed through the ergonomic layout of console controls.
Critical machine and system status information is also delivered through the command console.
LED indicator lights and display show the user the gear selection, temperatures, operational mode, faults, systems status, and low battery warning.
Integration of caterpillar electronics enables the activation of several safety features to ensure the user is in control of the machine at all times.
Command console allows for line-of-sight control up to 400 metres (437 yards).
The 3.85 kg (8.5 lb) command console has been designed to enable the user to work an entire shift comfortably.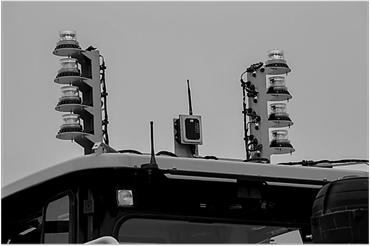 Deeply Integrated
Roof-mounted electronics enclosures house the antenna, indicator lights, and wireless receiver.
Ground level service center contains a remote/manual switch and an engine shutdown switch as well as an optional ladder and delayed lighting switches.
A wireless transmitter/receiver is used to communicate between the command console and the remote control electronics located in the machine.
More technology from Cat
View other Cat technology that can you manage your fleet and transform
performance with real-time, usable data.