Wheel Excavators
Cat M320D2 Wheeled Excavator
Engine Model Cat C7.1
Net Power 169 HP
Maximum Travel Speed 23 mile/h
A quiet cab, efficient power systems and smart technologies mean happier operators and more profit from every task you throw at the Cat® M320D2 Wheeled Excavator. Built to take on the toughest conditions, the M320D2 offers optional configurations and attachments to handle most any job site need.
NOTE
Standard and optional equipment may vary. Consult your Cat dealer for details.
ELECTRICAL
Alternator, 75 ampere
Lights: – Halogen working lights

Cab mounted: two front, one rear
Boom

– Roading lights

Halogen front lights
LED rear lights

– Halogen interior light
Main shut-off switch
Two Cat maintenance free heavy-duty batteries
Signal/warning horn
ENGINE
Cat C7.1 meets China III Nonroad emission standards and meets Tier 3/Stage IIIA equivalent emission standards
Automatic engine speed control, including one touch low idle
Automatic starting aid
Power mode selector (Eco and standard)
Altitude capability: 3000 m
Fuel/water separator with level indicator, fuel priming pump, water level switch and a visual restriction indicator
HYDRAULICS
Cat XT-6 ES hoses
Adjustable hydraulic sensitivity
Oil cooler
Anti-drift valve for bucket cylinder
Hydraulic mineral oil, Cat HYDO™ Advanced 10 oil
Heavy lift mode
Load-sensing hydraulic system
Separate swing pump
Stick regeneration circuit
OPERATOR STATION
Reinforced cab structure compliant with 2006/42/EC (tested according to ISO 12117-2:2008) (Not available in all markets. Available only for Africa, Middle East and Eurasia. Please contact your Cat dealer for details.)
Washer bottle for wipers
Interior lighting
Joysticks, pilot operated
Literature compartment behind the seat
Mounting provisions for radio and speakers
Adjustable armrests
Air conditioner, heater and defroster with automatic climate control
Ash tray with cigarette lighter (24 volt)
Beverage cup/can holder
Bolt-on guards capability
Bottle holder
Bottom mounted, intermittent, parallel wiping system that covers the upper and lower windshield glass
Camera mounted on counterweight displays through cab monitor
Coat hook
Floor mat, washable, with storage compartment
Instrument panel and gauges, with full color monitor display: – Information and warning messages in local language – Gauges for fuel level, engine coolant and hydraulic oil temperature – Filters/fluids change interval – Indicators for headlights, turning signal, low fuel, engine dial setting – Clock with 10-day backup battery
Laminated front windshield
Left side console, tiltable, with lock out for all controls
Literature holder in right hand cab panel
Mobile phone holder
Parking brake
Positive filtered ventilation, variable speed
Power supply, 12V-7A
Rear window, emergency exit
Retractable seat belt, 51 mm
Skylight
Sliding door windows
Steering column, tiltable
Storage area suitable for a lunch box
Sunshade for windshield and skylight
Travel speed lock
UNDERCARRIAGE
Hydrostatic transmission, two speeds
Creeper speed
Full hydraulic steering with emergency capability
Four wheel drive
Two-piece drive shaft
Heavy Duty axles, with advanced disc brake system and travel motor with adjustable breaking force
Oscillating front axle, lockable, with remote greasing point
Steps, wide, left and right
Toolbox, left and right
OTHER EQUIPMENT
Automatic swing brake
Counterweight, 4000 kg
Mirrors, frame and cab
Cat Product Link
Capability to add other auxiliary hydraulic circuits
Caterpillar Datalink and Electronic Technician capability
Door locks and cab locks with Caterpillar one-key security system
S∙O∙S quick sampling valves for engine oil, hydraulic oil and coolant
NOTE
Standard and optional equipment may vary. Consult your Cat dealer for details.
AUXILIARY CONTROLS AND LINES
Auxiliary boom and stick lines
Basic control circuits: – Medium pressure<ul><li>Two-way, medium pressure circuit, for rotating or tilting of work tools</li></ul>– Tool control/multi function<ul><li>One/two-way high pressure for hammer application or opening and closing of a work tool</li><li>Programmable flow and pressure for up to 10 work tools – selection via monitor</li><li>Quick coupler control</li></ul>
Pattern changer
FRONT LINKAGE
Booms: – One-piece boom, 5350 mm – VA boom (two piece), 5260 mm
Bucket linkage with diverter valve (Standard for Africa, Middle East and Eurasia)
Sticks: – 2500, 2800 mm
HYDRAULICS
Overload warning device (Standard for Africa, Middle East and Eurasia)
Boom and stick lowering control devices (Standard for Africa, Middle East and Eurasia)
ELECTRICAL
Travel alarm with or without three selectable modes
Refueling pump
Lights: – Rotating beacon on cab
OPERATOR STATION
Front and top guards
CD/MP3 Radio (12V) at rear location including speakers and 12V converter
Windshield: – One piece – 70/30 split, openable, with visor for rain protection
Seats: – Vertical mechanical suspension with manual weight adjustment and mechanical lumbar support – Vertical air suspension, horizontal suspension, automatic weight adjustment, mechanical lumbar support, passive climate system, seat cushion length and angle adjustment and a seat heater
Auxiliary high pressure pedal
UNDERCARRIAGE
Undercarriages: – Blade front/outriggers rear – Outriggers front/blade rear – Outriggers front and rear (Not available in all markets. Please contact your Cat dealer for details.)
Tires: – Pneumatic 10.00-20 dual – Solid rubber 10.00-20 dual (Not available in all markets. Please contact your Cat dealer for details.) – Spacer rings for tires – Fenders (Not available in all markets. Please contact your Cat dealer for details.)
OTHER EQUIPMENT
Cat Machine Security System (MSS)
Uppercarriage access steps with integrated tool box
Cab protecting guards, front and top
Frequently Compared Machines
See how this model compares against similar machines to find the perfect match.
Service Solutions
We have an extensive team of experts to help you enhance every aspect of your operations.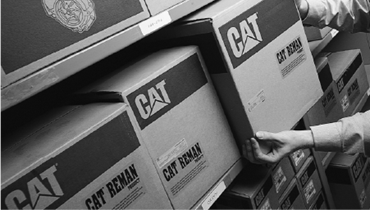 Warranty & Guarantee
Rest assured. When you buy a Cat® machine or power system from Mantrac, it comes with industry-leading warranties and world-class administration support.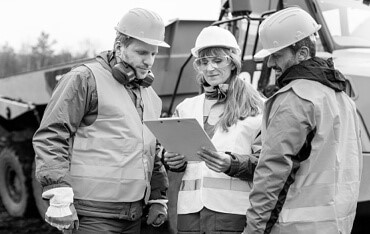 Technology
Mantrac provides cutting-edge Cat® technology to help you keep your jobsite connected, reducing the risk of downtime while enhancing productivity and profitability.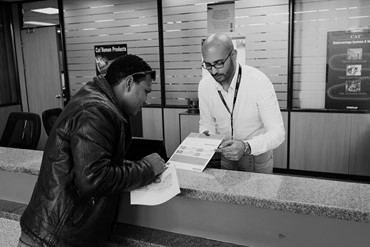 Financing
We provide flexible financing options, because we know our products and services have great potential to boost your profitability.