Lighting the path to greater fleet productivity
Cat® Payload with Truck Production Management is a payload weighing system that improves fleet productivity and reduces operating costs.
It uses external lights or an optional digital display to signal the loader that the proper load has been reached.

Factory Integrated
Built-in components for better performance, security and support.

Increased Productivity
Improve productivity by 25% and consistently meet optimal payload with operators of all experience levels.

Maximised Efficiency
Easy to learn in-cab display functions for onboard payload, load counter for tracking daily payloads, total tons moved and payload trends.
Keep production targets on track using Cat® Payload technologies. Track production right from the cab or remotely when combined with Cat Link technologies.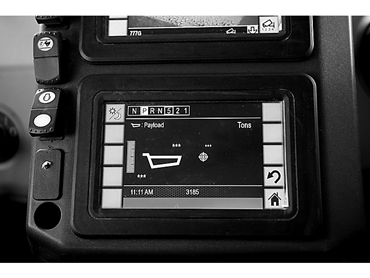 Integrated Cat Technologies
Experience built-in reliability with integrated components that are protected from damage; ensures long life, reliable control, and accurate results.
Easy operation integrated into machine display allows for simplified viewing and navigation.
Load to exact specification without under or overloading; load more trucks faster; move more material; generate more revenue.
Track daily productivity from the cab with quick access to truck target weights, loads and cycle counts, material movement, and daily totals.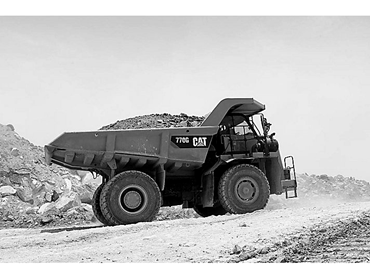 Maximise Productivity
Boost job site productivity up to 25% vs. Traditional loading with improve quality and consistency for operators at all experience levels.
Achieve precise load target and increase loading efficiency with on-the-go weighing and real time estimates of your payload.
Work efficiently, every pass by reducing passes and speed time to completion. Save time, labor, fuel and material consumption.
Extend the work day by working in a visibility limited area and around the clock using visual guidance.
More technology from Cat Payload
View other Cat technology that can you manage your fleet and transform
performance with real-time, usable data.