Help operators visualise the effect of work as it occurs
Machine Drive Power is an energy-based measurement system that correlates compaction with rolling resistance to provide an indication of soil stiffness. It has an optional Mapping system,
which helps the operator visualize the work as it occurs, ensures that the compactor covers the entire jobsite and produces uniform work.

Factory Integrated
Built-in components for better performance, security and support.

40% More Productivity
Indicates when compaction is achieved to meet jobsite Proctor requirements.

Predictable Accuracy
Measures closer to the depth of the lift with less variability.
Cat® Compact technologies combine advanced compaction measurement, in-cab guidance and reporting capabilities to help you consistently meet compaction targets faster, more uniformly, and in fewer passes.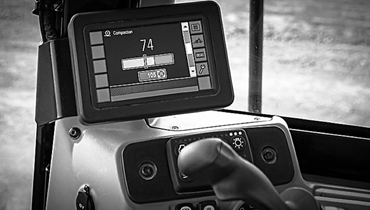 Consistent Quality
Helps the operator produce uniform compaction.
Mapping correlates compaction measurements to location they were taken, allowing the operator to visually monitor progress, identify trouble spots, ensure coverage and uniformity.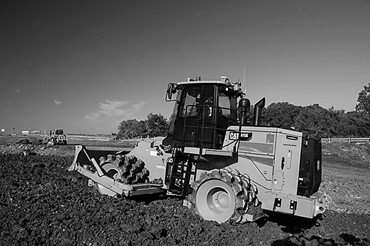 Optimises Efficiency
Empowers operator to determine when compaction meets target value and move on to the next job, preventing unnecessary passes.
Provides indications of soil stiffness.
Energy-based measurement correlates compaction with rolling resistance; does not require vibration.
Mapping keeps track of pass counts and coverage while providing real time maps of compaction work.
More technology from Cat
View other Cat technology that can you manage your fleet and transform
performance with real-time, usable data.