Discover Mantrac
Supporting sustainable growth for rural agriculture
Golden Veroleum is an Oil Palm development company in Liberia committed to sustainable and responsible production. Mantrac is the company's partner in meeting productivity goals with high efficiency.
Efficient power systems and machines for sustainable operations
Golden Veroleum Liberia (GVL) is a company that responsibly produces "green oils", employing nearly 3,300 Liberians for the sustainable development of the country's rural and agricultural economy. The company has had great success with Cat machines in producing vegetable oils sustainably.
GVL uses around 30 Cat® machines from Mantrac. This fleet enables continuous work in the fields, operating productively for a minimum of 8 hours a day, even in soft underfoot conditions with sand and dirt. Today, GVL has added four new machines to its fleet, including a Cat M320D2 Wheel Excavator, a Cat 924K Wheel Loader and two Cat D4K2 Dozers, enabling the planting of 11,120 acres of high quality Oil Palm. "We experience very minimum downtime because of the aftersales support we receive," commented Erhansyah Yusuf, GVL's Procurement Manager. GVL prefers Mantrac as a partner because of the high part availability and quick response time.
"In terms of quality, Cat is a premier world class brand compare to competitors around the world. Safety and operator comfort measures are extraordinary. Combined with low owning and operating costs, it maximises productivity. We are also very satisfied with the durability of our Cat machines. We have some that are over 7-8 years old and are still productive with basic periodic maintenance."

Erhansyah Yusuf
Procurement Manager, Golden Veroleum Liberia
Popular Equipment
With a wide range of equipments, we have a solution for you no matter what your operation.
Service Solutions
We have an extensive team of experts to help you enhance every aspect of your operations.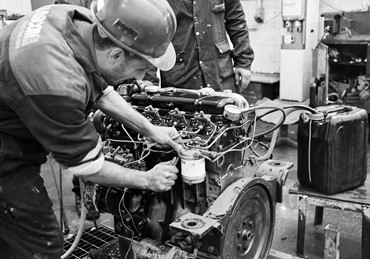 Repair Options
Keep your systems and machines running smoother for longer with our comprehensive maintenance and repair services.