Industrial Diesel Engines
Cat Cat® 3508 Diesel Engine
Maximum Power 1000 HP
Maximum Torque 3144 lb-ft @ 1450 rpm
Emissions Non-Certified
For your largest power needs in any environment, Cat® 3508 Industrial Diesel Engines offer the unsurpassed performance and durability your customers need to keep their industrial applications and operations running. They deliver high power output, proven reliability and excellent fuel efficiency. These engines maintain low operating costs to keep your customers profitable for years to come. Industries and applications powered by 3508 engines include: Bore/Drill Rigs, Chippers/Grinders, Construction, Cranes, Dredgers, Forestry, General Industrial, Material Handling, Mining, Mobile Earthmoving Equipment, Pumps, Shovels/Draglines, Surface Hauling Equipment and Trenchers. 3508 engines, with ratings: 507-746 bkW (680-1000 bhp) @ 1200-1800 rpm, are non-certified. They are available for global non-regulated areas.
Air Inlet System
Aftercooler core, corrosion resistant coated (air side)
Air cleaner. Regular duty, dry, panel type with service indicators, turbocharger, jacket water aftercooled.
Turbocharger, rear mounted
Jacket water aftercooled
Control System
Governor, RH, 3161 with self contained synthetic oil sump
Air-fuel ratio control
Mechanical speed control, without torque control
Governor control
Positive locking
Cooling System
Thermostats and housing
Jacket water pump, centrifugal
Flywheels and Flywheel Housing
SAE No. 0 flywheel
151 flywheel teeth
SAE No. 0 flywheel housing
SAE standard rotation
Fuel System
Fuel filter, with service indicators, cartridge type with RH service
Fuel transfer pump
Instrumentation
Instrument Panel, RH
Engine oil pressure gauge
Fuel pressure gauge
Oil filter differential gauge
Jacket water temperature gauge
Service meter, electric
Tachometer
Lube System
Crankcase breather, top mounted
Oil cooler
Oil filler
Oil dipstick
Oil pump
Oil filter, cartridge type with RH service
Shallow oil pan
Fumes disposal (not installed)
Mounting System
Rails, mounting, engine length, 254 mm (10 in), industrial-type, C-channel.
Included on selected top level engines
Power Take Off
Accessory drive, upper RH
Front housing, single sided
Protection System
Junction box
Manual shutoff, RH
Safety shutoff protection, energized to shutdown
Low oil pressure, low idle 69 kPa (10 psi); high idle 207 kPa (30 psi)
Water temperature
Overspeed
3161 governor solenoid energized to shutdown
General
Vibration damper
Lifting eyes
Paint: Caterpillar yellow, with optional colors available at request
Frequently Compared Machines
See how this model compares against similar machines to find the perfect match.
Service Solutions
We have an extensive team of experts to help you enhance every aspect of your operations.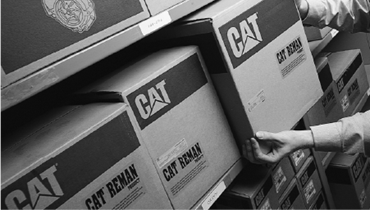 Warranty & Guarantee
Rest assured. When you buy a Cat® machine or power system from Mantrac, it comes with industry-leading warranties and world-class administration support.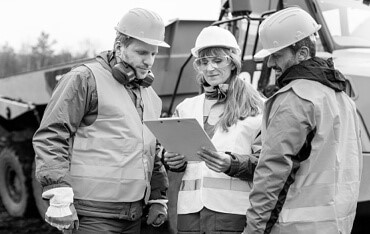 Technology
Mantrac provides cutting-edge Cat® technology to help you keep your jobsite connected, reducing the risk of downtime while enhancing productivity and profitability.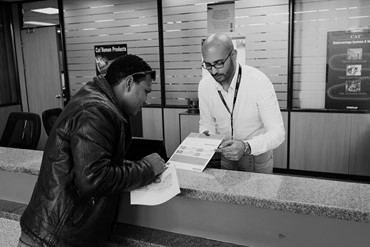 Financing
We provide flexible financing options, because we know our products and services have great potential to boost your profitability.