Maximising optimal running periods before rebuild
Mantrac offers comprehensive repair services to help customers make the best of their assets with worn out components and avoid the exorbitant cost of post-failure repairs.
Our state-of-the-art rebuild workshops are equipped to repair all types of Cat® components, including engines, hydraulic cylinders, motors and pumps, axles, differentials, brakes, steering and final drives.
"We were told that Cat® can give you a machine for life. We tried it and we proved it. I can show you machines I bought second-hand in 2001 and they still run for many hours today."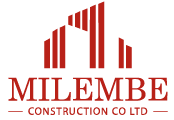 Ephraim Kakwabanga
Managing Director, Milembe Construction Co. Ltd.
"Mantrac's aftersales support has been tremendously beneficial to us. This increases productivity because our machines are up and running most of the time."
William Seton
CEO and President, Solid Rock Investment Ltd.

90

%

of failures can be avoided
with timely repairs

2.5

x

higher costs for repairs
conducted after failure

50

%

longer component life
with scheduled repairs
Don't set your assets up for failure
Eliminate the risk of downtime due to component or equipment failure. Mantrac has the expertise to keep your machines and engines running while minimising your operating costs.
Level 1: Fast Wearing Parts
Designed to be replaced to effectively protect and prolong the life of all other components.
Anti-friction bearings
Seals
Gaskets
Thrust washers
Level 2: Slower Wearing Parts
Usually replaced during the before failure rebuilds, along with Level 1 parts.
Plates
Discs
Gears
Shafts
Level 3: Lifecycle Parts
Built to last for an asset's lifetime, provided Level 1 and Level 2 parts are replaced periodically.
Transmission cases
Housings and Carriers
Final drive cases
Hubs
Service Solutions
Explore the full range of Mantrac's service offerings, from technology and training to alternative project solutions.
Products
Mantrac's range of equipment covers virtually every machine and power generation for operations big and small.
Services
From pre-purchase consults to end-of-lifecycle benefits, our services are designed to inform, advise and partner with you.
Discover Mantrac
A preferred, worldwide partner for power and equipment solutions across industries, applications and territories.