Gas Generator Sets
Cat G3520C Gas Generator
Maximum Continuous Rating 2050 ekW
Fuel Type Natural Gas, Biogas, Coal Gas
Maximum Electrical Efficiency 40.10%
From natural gas-fueled combined heat and power (CHP) systems and emergency power for facilities, to renewable biogas energy to support the local grid, or electricity generated from coal mine gases, Caterpillar has a wide range of reliable gas power solutions.
Air Inlet
Two-element single-stage air cleaner with enclosure and service indicator
Cooling
ANSI Class 6 in/DN customer flange connections for JW inlet and outlet
Engine driven water pumps for jacket water and aftercooler
2nd Stage SCAC-Cat Flange
Jacket water and SCAC driven pumps
Jacket water and SCAC thermostat and outlet--ANSI 6 in/DN150
Exhaust
Dry exhaust manifolds, insulated and shielded
Cat-flanged face outlet on turbocharger
Individual exhaust port and turbocharger outlet wired to Integrated Tmeperature Sensing Module (ITSM) with GECM providing alarms and shutdowns
Fuel System
Fuel system is sized for 31.5 to 47.2 MJ/NM3 dry pipeline natural gas with pressure of 10.2 to 34.5KPa to the engine fuel control valve
Electronic fuel metering valve, ANSI flange
Throttle plate, 24V DC actuator, controlled by GECM
24V ETR Gas Shutoff Valve
Ignition System
Electronic Ignition System (controlled by GECM) 
Individual Cylinder Detonation Sensitive Timing (DST) 
Generator
3-phase brushless, salient pole
Class F Insulation & temperature rise
Reactive droop 
Permanent Magnet Excitiation
Winding temperature detectors
Anti-condensation space heater
SR4B or SR5
Busbar connections
Caterpillar's Digital Voltage Regulator (CDVR) with 3-phase sensing and KVAR/PF control
SR4B
General
Crankshaft Vibration Damper and Guard
RH Service
Parts Book
Operation and maintenance manuals
Paint - Caterpillar Yellow except rails and radiators gloss black
Air Inlet
Enclosure Mounting Brackets and Piping
Mounting stand
Air cleaner with precleaner
Contol Panel
Custom 8-Light Alarm Module
Local NFPA99-110 Alarm Module w/LEDs
Remote 24-32V 8/16 Annunciator
Synchronizing Module
PL1000E/PL1000T Communications Module
Engine Failure Relay
Cooling
Inlet/Outlet connections
Engine pumps
Aftercooler air lines, aftercooler core replacement
Jacket water coolant heater
Exhaust
Mufflers (15/18/25 dBA Attenuation) and spark-arresting muffler with ANSI companion flanges
Exhaust expanders
Flexible fittings
305/360/406 mm Elbow Kits
Fuel System
14-69 kPa (2-10 psi) gas pressure regulator
Fuel filter
24V DC Gas shutoff valve
207-276kPa, 30-40 psi gas knockdown regulator
Generator
Generator Removal
Annunciator Modules
Medium and high voltage generators and attachment
60 Hz--480/4160 Volt Generator Options
Cable access box
Generator air filter
European Bus Bars
Low voltage extension box
Bearing temperature detectors
8.7/15 kV Class  Current Transformers (CCCT, DCT, CT)
50 Hz--3300/6600 Volt Generator Options
Starting/Charging
Jacket water heater
Battery diconnect switch
24V starting motors
Battery with cables and rack (shipped loose)
60A, 24V charging alternator (requires engine driven pumps)
Generator Set Specifications

| | |
| --- | --- |
| Maximum Continuous Rating | 2050 ekW |
| Fuel Type | Natural Gas, Biogas, Coal Gas |
| Maximum Electrical Efficiency | 40.10% |
| Maximum Standby Rating | 2050 |
| Frequency | 50 / 60 Hz |
| RPM | 1200 / 1500 / 1800 rpm |

Engine Specifications

| | |
| --- | --- |
| Engine Model | G3520C |
| Displacement | 5270 in³ |
| Aspiration | TA |
| Bore | 6.7 in |
| Stroke | 7.5 in |
| Fuel System | Natural Gas, Biogas, Coal Gas |
| Compression Ratio | 11.3 |

Generator Set Dimensions

| | |
| --- | --- |
| Length | 249 in |
| Width | 79 in |
| Height | 92 in |
| Dry Weight - Genset | 37959 lb |
| Weight | 37953 lb |
Frequently Compared Machines
See how this model compares against similar machines to find the perfect match.
Service Solutions
We have an extensive team of experts to help you enhance every aspect of your operations.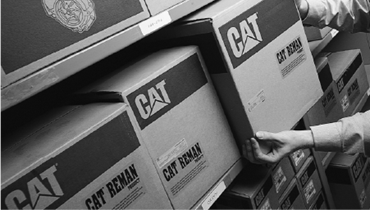 Warranty & Guarantee
Rest assured. When you buy a Cat® machine or power system from Mantrac, it comes with industry-leading warranties and world-class administration support.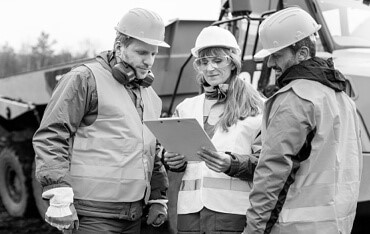 Technology
Mantrac provides cutting-edge Cat® technology to help you keep your jobsite connected, reducing the risk of downtime while enhancing productivity and profitability.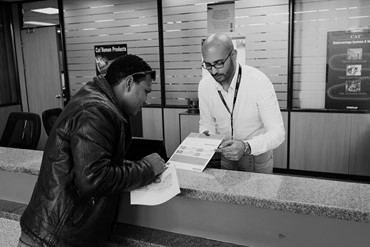 Financing
We provide flexible financing options, because we know our products and services have great potential to boost your profitability.