Underground Mining Load Haul Dump (LHD) Loaders
Cat R1700G Underground Mining Loader
Engine Model Cat® C11
Gross Power - SAE J1995 353 HP
Nominal Payload Capacity 27558 lb
The R1700G underground loader is designed for high production, low cost-per-ton loading and tramming in underground mining applications. Compact design with agile performance, rugged construction and simplified maintenance ensures excellent productivity, long life and low operating costs.Engineered for performance, designed for comfort, built to last.
ELECTRICAL
12V Power Supply in Cab
Alternator, 95-amp
Auxiliary Start Receptacle
Battery Disconnect Switch, Ground Level
Circuit Breaker, 80-amp
Corrosive Protection Spray
Diagnostic Connector
Electric Starting, 24-volt
Engine Shutdown Switches
– Rear Right Hand Side
External Lighting System, Front, Rear, Halogen Work Lights
Low Maintenance Batteries
Reversing Alarm
Starting and Charging System
OPERATOR ENVIRONMENT
Cat Electronic Monitoring System (Cat EMS)
Electric Horns
Gauges
– Engine Coolant Temperature
– Transmission Coolant Temperature
– Hydraulic Oil Temperature
– Fuel Level
– Speedometer
– Tachometer
Indicator Lights
– Alert Warning Light
– Residual Brake Pressure
Low Hydraulic Level Warning
Open Operator Station ROPS/FOPS Structure
Operator Presence System (Auto Park Brake)
Pilot Hydraulic Implement Controls, Single Joystick
Push Button Panel for Lights
Suspension Seat with Retractable Seat Belt
STIC Steering
POWER TRAIN
Cat C11 Diesel Engine, ATAAC, 6 Cylinder
Brake Axle Cooling
Electric Fuel Priming Pump
Engine Air Intake Precleaner
Engine Oil Filter, Remote Mounted
Fuel System Manual Shut Off Tap
Heat Shields
Long Life Coolant
Planetary Powershift Transmission with Automatic Shift Control, 4 Speed Forward/4 Speed Reverse
Radiator, Cross Flow
Radiator Cap Manual Release
Rims, 5-Piece, Tubeless
SAFR™ Full Hydraulic Enclosed Wet Multiple-Disc Brakes
Torque Converter
Transmission Neutralizer
Transmission Filter Drain Tap
OTHER STANDARD EQUIPMENT
Brake Light
Bucket Control Group, Standard
Bucket, Dump
Bucket Lip
Bucket Positioner, Return To Dig
Catalytic Exhaust Purifier/Muffler Group
Decals, International Picto Graphics
Engine and Transmission Belly Guards
Fenders, Front, Rear
Firewall
Fuel Lines Double Braided (Stainless Sleeving)
Hand Hold (Access On/Off Top Deck)
Hydraulic Oil Cooler – Swing Out Rear Frame
Operation and Maintenance Manual – English and other applicable local languages to select
Protection Wear Bars 100 × 50 mm (4 × 2 in)
Rims, 5-Piece, Tubeless
Semi Centralized Lubrication Points
S·O·S Port
– Coolant
– Engine Oil
– Hydraulic Oil
– Transmission Oil
Swing Out Radiator Grill
Tires and Rims: A tire must be selected from the mandatory attachments section of the machine price list. Base machine price includes a standard tubeless rim allowance only.
OPTIONAL EQUIPMENT
Battery and Engine Shutdown Switch<br>– Ground Level Isolation, In Cab Isolation Switch
Brake Pressure Gauges
Brake Release Arrangements, (Requires Lines Steering Release)<br>– Recovery Hook<br>– Recovery Bar
Buckets<br>– Bucket, Light Weight Material (8.8 m³/11.5 yd³) (Requires Control Group, Heavy Duty)<br>– Ejector Bucket Installed<br>– Various Sizes, Dump (4.2 m³/5.5 yd³ to 7.3 m³/9.5 yd³), Ejector (5.7 m³/7.5 yd³)
Bucket, Control Group, Heavy Duty (Required for Light Weight Buckets)
Bucket Hardware<br>– Cutting Edge, Bolt-On Half-Arrow (BOHA)<br>– Cutting Edge, Cat Weld-on<br>– Cutting Edge, Half Arrow, Flat<br>– Heel Shrouds, Ejector and Dump Buckets<br>– Mechanically Attached Shrouds (MAS)<br>– Mechanically Attached Wear Plate System, Cutting Edge Protection (MAWPS)<br>– Mechanically Attached Wear Plate System, Bottom Protection (MAWPS)<br>– Protector Pads (Bottom of Bucket)<br>– Wear Bars, Ejector and Dump Buckets<br>– Wear Liner (5.7 m³/7.5 yd³ Dump Bucket)
Bucket Lip<br>– Lip Fully Welded or Tack Welded<br>– Lip Bare (No Hardware)<br>– Bolt-On Ready<br>– MAS Ready (Mechanically Attached Shrouds)
Camera, Color Rear Facing
Cover, Anti Vandalism for Shipping
Draw Bar Attachment, Bolt-on
Engine Options<br>– Engine, Ventilation Reduction (VR)<br>– Equivalent to Tier 3<br>– After-treatment options (for use with VR Engine only)<ul><li>DPF (Flow Through) Filter</li></ul>
Fast Fill System<br>– Coolant<br>– Engine Oil<br>– Fuel (Single or Dual Tanks)<br>– Hydraulic Oil<br>– Transmission Oil
Fire Suppression System<br>– Ansul, Dry Powder<br>– Foam, Water Based
Front Light Protectors
Fuel System<br>– Dual Fuel Tanks
Guards<br>– Guard, Rear Side Quarter Window<br>– Guard Duo Cone Seal
Handrails<br>– Fold Down
Hydraulic System<br>– Ejector Bucket Ready<br>– Alternate Implement/Pilot Control Configuration
Lubrication System<br>– Automatic<br>– Centralized
Lighting<br>– External Lighting System, Front, Rear, LED Work Lights
Mine Transfer<br>– Mine Transfer Ready Rear Frame (Tack Welded)<br>– Lifting Group, Mine Transfer
Operators Station ROPS/FOPS Enclosed<br>– Air Conditioning<br>– Cab Pressurizer and Filter<br>– Duct, Window Demister<br>– Dome Light<br>– Heater<br>– Radio Ready Compartment for Radio and Speakers<br>– Strut, Cab Door
Operators Station FOPS Open<br>– Removable Canopy
Park Brake Switch Engagement<br>– Push to Apply<br>– Pull to Apply
Payload Control System<br>– Loadrite L2180
Remote Control Interface (excludes Transmitter and Receiver)<br>– Cattron<br>– RCT
Reversible Steering
Reflective Tape
Ride Control System
Rim<br>– Rim Identification Numbering<br>– Spare (Tube or Tubeless)<br>– Tube Type
Seats<br>– Seat Covers, Tee, Air and Standard<br>– Suspension Seat Tee, Vinyl<br>– Suspension Seat Tee, Air<br>– Suspension Seat Air Vinyl
Secondary Steering System
Service Tools<br>– Recovery Bar (for use with Brake Release, Recovery Bar System)<br>– Reference Parts Manual for Additional Tooling Available
Switches<br>– Additional Engine Shutdown, Mounted LHS<br>– Engine Shutdown, Fire Suppression Activation<br>– Idle Timer<br>– Engine Shutdown/Idle Timer<br>– Transmission Neutralizer Override Switch
Technology<br>– Command for Underground<br>– Vital Information Management System (VIMS) Gen 3
Tire Arrangements<br>– Tire, 26.5 × R25, VSMS2 L5 Bridgestone<br>– Tire, 26.5 × 25, VSDL, Bridgestone<br>– Tire, 26.5 × 25, 32 Ply, Goodyear
Wear Protection Bars<br>– Cab/ROPS<br>– Hydraulic Tank<br>– Radiator<br>– Wear Plate, Rear Underneath
NOTE: Not all features are available in all regions. See your Cat dealer for more information.
Frequently Compared Machines
See how this model compares against similar machines to find the perfect match.
Service Solutions
We have an extensive team of experts to help you enhance every aspect of your operations.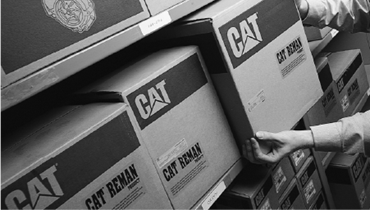 Warranty & Guarantee
Rest assured. When you buy a Cat® machine or power system from Mantrac, it comes with industry-leading warranties and world-class administration support.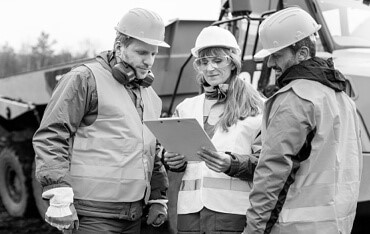 Technology
Mantrac provides cutting-edge Cat® technology to help you keep your jobsite connected, reducing the risk of downtime while enhancing productivity and profitability.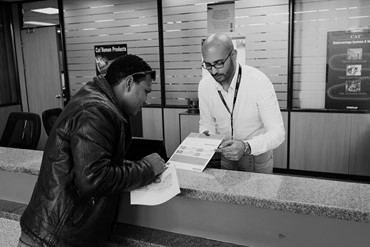 Financing
We provide flexible financing options, because we know our products and services have great potential to boost your profitability.