Safe and easy operations in hazardous conditions
Cat Command for Dozing is a remote control option that contributes to jobsite safety.
It allows operators to run a bulldozer remotely in hazardous mining and earthmoving applications.

Line-Of-Sight Control
Use a console to control the dozer from up to 400 meters (427 yds) away.

Remote Operation
Control the dozer from a remote station with familiar seat/controls and computer screens for visibility.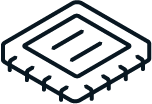 Deep Integration
Remote Control Ready provides deep integration into dozers systems for precise performance.
Get unprecedented improvements in operator safety, equipment availability and site productivity using remote control, semi-autonomous or fully autonomous equipment systems.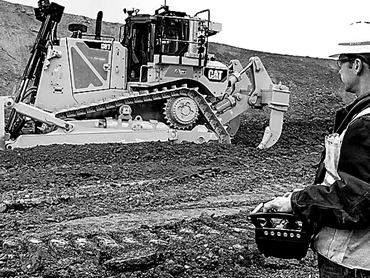 Help With Hazardous Work
Command is a remote control ready dozing option that contributes to job site safety by allowing operators to run a bulldozer remotely in hazardous mining and earthmoving applications.
Helps protect operators in jobs like overburden/reclamation work, highwall or stockpile management, ripping overburden or leach pads, slurry pond dozing and operation around hazardous materials or unstable surfaces.
Optional command for dozing is deeply integrated with cat machine systems to enable smooth, precise control for maximum efficiency and productivity.
Over-the-shoulder operator console provides line-of-sight remote control operation from up to 400 meters (437 yd) away.
Comfortable remote operator station offers both line-of-sight and non-line-of-sight remote control.
For added security, only one operator interface can control the dozer at a time.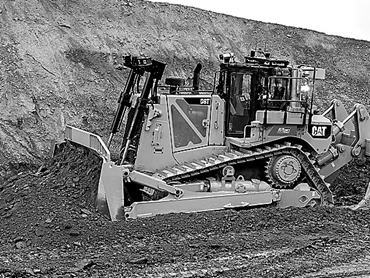 Deeply Integrated
Dozers can be ordered remote-control ready. Deep integration with the dozer's systems ensures smooth, precise controls with minimal latency.
Four internet protocol cameras provide hd quality streaming, even in low light/visibility.
Complete control with access to all dozer functions.
Comprehensive machine information through the LCD display: Engine rpm, fuel level, diesel exhaust fluid level, hydraulic temperature, transmission temperature, coolant temperature and torque converter temperature.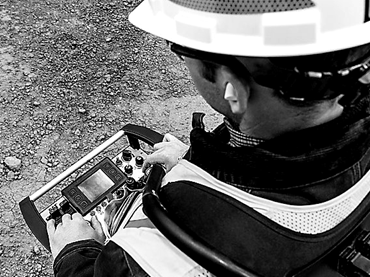 Easy-to-Use Console
Allows operator to be positioned for optimal visibility with a 400 meter (427 yd) range.
Ergonomic layout, intuitive design with iso symbols on controls and vivid color display for a clear readout of machine status.
Operate comfortably with either shoulder straps or a shoulder hook.
Console unlocks with electronic access card.
Switch easily between manual or remote mode for versatile operation in all applications.
Transfer control to another dozer by changing out an RFID chip that is matched to another cat dozer with command.
Lithium-ion battery pack provides long run times in varying operating temperatures and short charge times.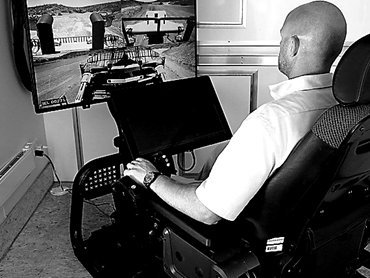 Remote Operator Station
Remote operator station is set up similarly to a dozer cab, providing an ergonomic, seated position and familiar control layout.
Operator sees visuals from the left and right cutting edges, the top/center of the blade and a rearview that includes the ripper.
Optional on-board digital cameras and a microphone hardened for use on dozers streams video and audio to the remote operator station.
More technology from Cat
View other Cat technology that can you manage your fleet and transform
performance with real-time, usable data.