Large Dozers
Cat D8R Track-Type Tractor
Engine Model Cat C15 ACERT
Flywheel Power 325 HP
Operating Weight 84549 lb
The Cat® D8R dozer has always been designed to bring you the best in productivity, durability and ease of maintenance. The latest generation D8R brings new features to help you be even more productive, even in the harshest conditions. A proven power train, increased cooling capacity and a larger blade help you move more material, while a choice of Cat Connect GRADE technology options help you get more work done in less time.
Power Train
Cat C15 ACERT diesel engine - Meets U.S. EPA Tier 3EU Stage IIIA equivalent, China Nonroad III or U.S. EPA Tier 2/EU Stage II/China Nonroad II equivalent emission standards as required by region
Radiator core, high performance aluminum bar plate
Air cleaner, precleaner with strata tube dust ejector
Air to air aftercooler (ATAAC)
Extended life coolant
Fan, reversing, hydraulically driven
Final drives, 4-planet double reduction planetary
Fuel priming pump
Muffler with mitered stack
Transmission powershift, 3F/3R speed
Parking brake
Prescreener
Grill doors, louvered
Torque divider
Turbocharger
Water separator
Undercarriage
Equalizer bar
Guards, end track guiding
Idlers, life time lubricated
Track adjusters, hydraulic
Track rollers, life time lubricated
Track roller frames, suspended
Sprocket rim segments, replaceable
Track, sealed and lubricated: Positive Pin Retention (PPR); 44 section
Two piece master links
Electrical
Alarm, back-up
Alternator
Batteries, 4, 12V each, 24V system
Converter, 12V, 10 amp with outlet in cab
Lights
Horn, forward warning
Electric start, 24V
Operator Environment
Integrated ROPS/FOPS operator station
Armrest, adjustable
Decelerator pedal
Differential steering tiller bar with dual-twist control
Electronic monitoring system (EMS): Hydraulic temperature; Power train temperature; Engine coolant temperature; Fuel level; Engine speed, tachometer; Service hour meter; System warning lamps
Foot pads, dash
Hydraulic controls, pilot oeprated with electronic deactivation switch
Mirror, rearview
Seat, adjustable contour suspension
Seatbelt, retractable, 76 mm wide
Other Standard Equipment
Engine enclosures and hood
Ripper ready hydraulics
Front pull device
Guards, bottom
Hydraulics - Load sensing dozer (lift/tilt) and ripper (lift/pitch)
Independent steering and implement hydraulic pumps
Instructions, international
Mounting, lift cylinder
Oil cooler, hydraulic
Operation and Maintenance manual - Paper
Parts book - CD ROM
Product Link ready
SOS sampling ports: Engine oil; Coolant; Power train oil; Hydraulic oil
Vandalism protection - Provision for cap-locks for fluid compartments, engine enclosures and battery box
Power Train
Exhaust wraps, thermal, waste handler
Precleaner
Precleaner, with screen - dual stage
Precleaner, turbine - single stage
Fuel Lines
Fuel lines, B20 compliant
Fuel Tank Filling Systems
Fill system, fuel, fast fill
Oil Change System
Oil change system, high speed
Hydraulics
Dozer tilt hydraulics
Hydraulics, dual tilt
Rear attachment hydraulics
Rear hydraulics, ripper (pilot)
Rear hydraulics, ripper (electro-hydraulic)
Final Drive Arrangements
Final drives, LGP
Final drives, LGP, guarded and sealed
Final drives, cold weather
Final drives, guarded and sealed
Special Arrangements
Desert Arrangement
Waste Handling Arrangement
Undercarriage
Gauge arrangement: Standard; LGP (Low Ground Pressure); Positive pin retention, suspended undercarriage; Basic, suspended; Suspended with guarded idler; Suspended with cold weather rollers and idlers; Non-suspended undercarriage arrangements; Basic, non-suspended; Non-suspended with guarded idlers; Carrier roller arrangement; Standard carrier rollers; Arctic carrier rollers - suspended undercarriage
Track arrangements: Positive pin retention (44 section): 560 mm extreme service; 560 mm extreme service, trapezoidal; 610 mm moderate service; 610 mm extreme service; 660 mm moderate service; 660 mm extreme service; 710 mm moderate service; 710 mm extreme service; 710 mm moderate service, trapezoidal; 710 mm extreme service, trapezoidal; 965 mm moderate service; 965 mm extreme service, trapezoidal; 965 mm extreme service
Starters, Batteries and Alternators
Alternator, standard (150 amp)
Alternator, ducted (150 amp)
Batteries, standard, 1,000 CCA
Batteries, cold weather, 1,000 CCA
Ether starting aid
Engine coolant heater, 240V
Electrical
Lighting groups*
Lights, six halogen work lights
Lights, premium, 10 LED lights
Lights, sweeps, eight halogen lights
Operator Environment
Cab glass options: Glass, single pane; Glass, dual page; Canopy (no glass)
Air conditioning: Air conditioning (cab mounted); Air conditioning (underhood); No air conditioning (canopy only)
Cab seat: Seat, heated and ventilated, cloth, air suspension; Seat, vinyl, air suspension; Seat, cloth, air suspension; Seat, vinyl; Seat, cloth
Visibility arrangement: Rear vision camera
Power supply: In cab - 12V and 24V
Screens: Screen group - sun; Rear screen - cab; Rear screen - canopy
Platform Options: Quick opening (high debris applications); 5th percentile
Technology Products
Machine Control - Electro-Hydraulics: Single Tilt Control for Slope Assist; Basic Dual Tilt Control; Machine Control, ARO (Single Tilt or dual tilt)
Machine Control - Pilot Hydraulics: Basic Single Tilt Control (pilot hydraulics); Basic Dual Tilt Control (pilot hydraulics)
Machine Control - Cat Connect Technology - Product Link: Product Link Elite - PLE641; Product Link - PL631; Product Link - PL641; No Product Link
Machine Control - Cat Connect Technology - Cat GRADE with Slope Assist
Machine Control - Cat Connect Technology - Cat AccuGrade (dealer installed)
Guards
Bottom guards, standard
Heavy duty, sealed
Heavy duty, sealed, powered
Heavy duty, sealed and sound suppressed
Heavy duty, sealed with front counterweight
Multi-access door, heavy duty, sealed (Africa/Middle east only)
Guard, fuel tank
Guard, fan debris
Guard, grill, debris
Sweeps
Striker bars - front
Work Tools
Rear attachments: Drawbar, rear (rigid); Rippers: Single shank; Single shank with pin puller; Single shank with pin puller and striker bars; Single shank with push block; Single shank with striker bars; Multi-shank; Multi-shank with striker bars
Rear attachments: Ripper tooth: Multi-shank; Single shank; Shank, deep
Rear attachments: Hitch: Rear counterweight and hitch; Striker bar, storage box, drawbar and hitch
Rear attachments: Additional rear counterweight
Fluids
Lubricant/oils
Lubricant group - high ambient
Lubricant group - arctic
Coolant
Standard engine coolant (-37 degrees Celcius)
Arctic engine coolant (-50 degrees Celcius)
Service Package
Ecology drains - transmission and torque converter
Sealing
Seals, sound suppression
Seals, Waste
Seals, Desert
Bulldozer Installation Packages
8SU/U single tilt cylinder
8SU/U single tilt cylinder, guarded lines
8A blade
8 LGP dual tilt cylinders, guarded lines
8 LGP single tilt cylinder
8 LGP single tilt cylinder, guarded lines
8SU/U dual tilt cylinders, guarded lines
Push Arm Group
Single tilt standard
Dual tilt standard
Blade Options
8SU
8SU, Landfill
8U
8U, Landfill
8A blade
8SU LGP
8SU LGP, Landfill
Select blades also available with Rock Guard, Rock Guard and Wear Plate or Push Plate
Frequently Compared Machines
See how this model compares against similar machines to find the perfect match.
Service Solutions
We have an extensive team of experts to help you enhance every aspect of your operations.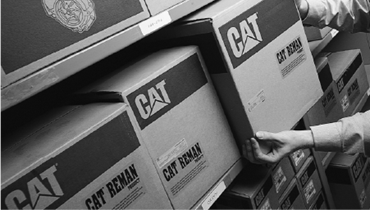 Warranty & Guarantee
Rest assured. When you buy a Cat® machine or power system from Mantrac, it comes with industry-leading warranties and world-class administration support.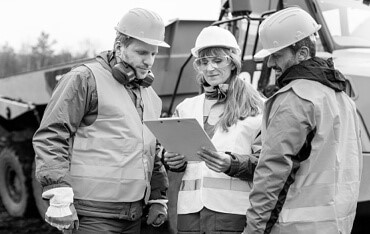 Technology
Mantrac provides cutting-edge Cat® technology to help you keep your jobsite connected, reducing the risk of downtime while enhancing productivity and profitability.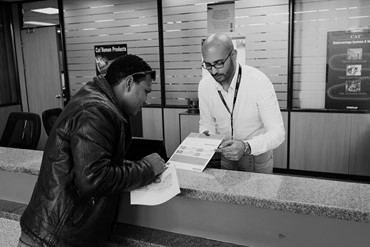 Financing
We provide flexible financing options, because we know our products and services have great potential to boost your profitability.