Switchgear and Paralleling Controls
Cat PLC and SCADA Control Systems
Configuration IP4X
Operating Temperature 0 - 50 °C (32 - 122 °F)
Dimensions Depth 750 mm, Width 750 mm, Height 2200 mm
Caterpillar offers a complete solution for the monitoring and control of generators and associated switchgear in applications where complex control philosophies are employed. Various applications are available such as Multiple Generator Control, Multiple Utility control (including Peak Lopping/Shaving), Load Management control and Balance of Plant control. At a basic level, a Master PLC panel is wired in conjunction with the generator control panels and associated switchgear in the system to provide the control for the power network and the starting and stopping of the generators.
PLC and SCADA Control Systems
Auto/Manual control of generators and load breakers     Generator monitoring screens (Voltage, Frequency, Amps, kW, kVA, kVAr) En…
Auto/Manual control of generators and load breakers
    Generator monitoring screens (Voltage, Frequency, Amps, kW, kVA, kVAr)
Engine monitoring screens (Oil pressure, Engine temperature, RPM, Engine hours, Battery DC Voltage, Number of starts)
Generator test off load buttons
Test buttons for Utility synchronising
Generator and breaker alarm and event logging
Suitable for complex control philosophies using standard add-on instructions within a configurable base code
Modular system, can be scaled to suit any application
Simple interface with Modbus (RS485, Ethernet), BacNet and Profibus systems
Remote Access, monitoring and control
MORE DETAILS
17 inch Industrial Computer with touchscreen graphical Interface
Project specific screens
Single Interface for monitoring and control
Data logging
Alarm/Event logging
Password protection for control
Redundant Hot/Standby PLC's
Dimensions 2200 (H), 2250mm (W), 750mm (D)
Each PLC is installed in a separate panel with all interconnecting cables connected to a marshalling section.
High speed Ethernet Ring network for connection to remote outstations
A Ring network is a single-fault tolerant network, providing fast recovery time when a single fault occurs on the network.
Frequently Compared Machines
See how this model compares against similar machines to find the perfect match.
Service Solutions
We have an extensive team of experts to help you enhance every aspect of your operations.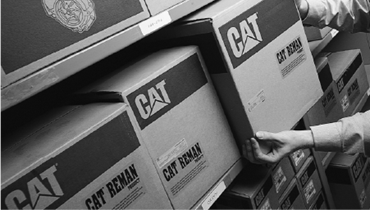 Warranty & Guarantee
Rest assured. When you buy a Cat® machine or power system from Mantrac, it comes with industry-leading warranties and world-class administration support.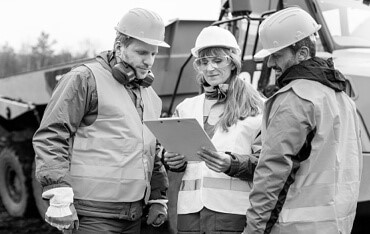 Technology
Mantrac provides cutting-edge Cat® technology to help you keep your jobsite connected, reducing the risk of downtime while enhancing productivity and profitability.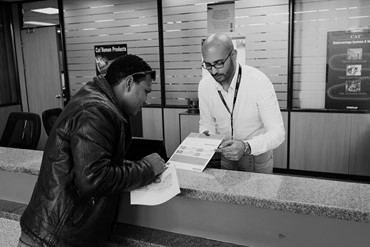 Financing
We provide flexible financing options, because we know our products and services have great potential to boost your profitability.